Neo® Stereolithography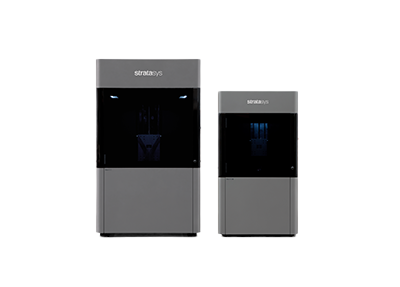 The reliable and proven Neo series of 3D printers build high-quality parts with superior surface quality, accuracy and detail. Perfect for designers, engineers and part providers, the Neo is a dependable system for customers requiring high volume and large part printing for prototyping, tooling and master patterns.
Every element of the Neo has been carefully considered, always with the customer needs in mind. From manufacturing the Neo with best-in-class components for greater reliability to regular user-driven software updates, the customer is always at the core of the Neo's development.
In partnership with Covestro Additive Manufacturing (formerly DSM) and its Somos® resins, the Neo 3D printers can run the most technically advanced stereolithography materials.
AC Power Requirements

208 ~ 240 V, 50/60 Hz 900 W Typical operation, 1900 W Max
LAN Requirements

Ethernet - Fully compliant with IEE 802.3, IEEE 802.3u, IEEE 802.3ab
USB Port - USB 2.0
Cleaning Parts Neo 450 800
The UV Post-Cure Process Neo 450 800