Mojo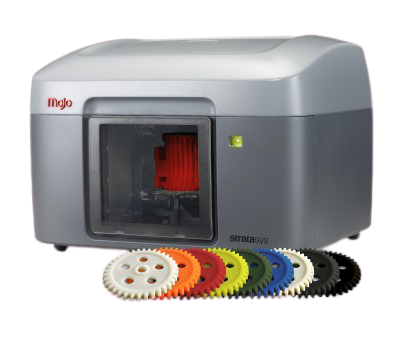 The Stratasys Mojo 3D Printer provides a complete solution to your 3D printing needs with a combination of proprietary hardware, software, and material technology. The Mojo printer incorporates the latest in innovative technologies to provide you with precise prototypes from a CAD design.
The Stratasys Mojo 3D printer builds a maximum part size of 127 x 127 x 127 mm (5 x 5 x 5 in.). Each QuickPack Print Engine contains 1311 cm³ (80 in³) of material and the extrusion head.
AC Power Requirements

6A at 100-127VAC
Or
2.5A at 220-240VAC
50/60Hz
600W dedicated circuit
LAN Requirements

Required for communication and file transfer functions.
100 base T, Ethernet protocol, RJ45 connector.
Either DHCP or Static IP configurations.
Mojo - Side Panels Replacement
Mojo - Print Head Socket Lid Replacement