Transparent 3D Printing Materials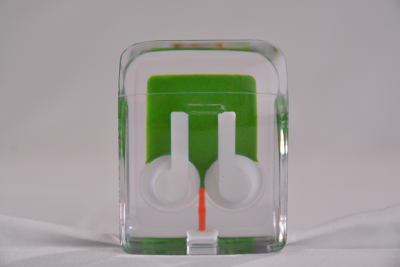 Transparent material (RGD720) is a multipurpose PolyJet photopolymer for standard clear plastic simulation. It combines high dimensional stability with surface smoothness.
Transparent material (VeroClear-RGD810) is a rigid, nearly colorless material featuring proven dimensional stability. A general-purpose material, it is used for fine-detail model building and to visually simulate transparent thermoplastics such as PMMA.
Transparent PolyJet digital material (VeroUltraClear-RGD820) simulates PMMA (95% light transmission vs. PMMA), and is useful for prototypes of glass, clear polymers, or transparent packaging. VeroUltraClear improves upon VeroClear with higher clarity, transparency, and a lower yellow index.
VeroUltraClearS (RGD821), a high clarity and transparent material simulating PMMA, significantly improves translucency. It is a single material channel solution which is easy to post-process and polish using CMY materials as an enabler.
Buy Stratasys Materials and Service Consumables in Our Online Store