V650 Flex 3D Printer Support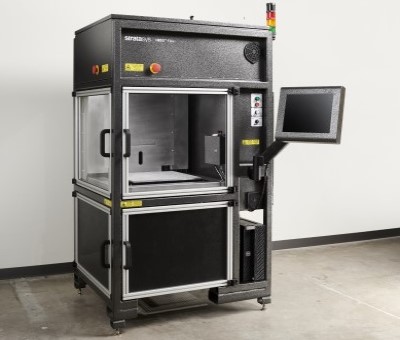 The Stratasys V650 Flex 3D printers incorporate the latest in innovative technology to provide you with precise prototypes from a CAD design. The V650 Flex 3D printer creates parts using stereolithography technology. The printer's open architecture allows it to be used with any commercially available resin.
The Stratasys V650 Flex has a build area of 20 x 20 x 23inch (508 x 508 x 584 mm).
AC Power Requirements

50/60 Hz
Voltage: 100-132 VAC
LAN Requirements

100 base T
Ethernet protocol
RJ45 connector
Materials

Somos® Element
Somos® NeXt
Somos® PerFORM
Somos® Watershed XC 11122
En Subs - V650 Flex - Truth About Stereolithography
En Subs - V650 Flex - Protoyping Applications