FDM WaveWash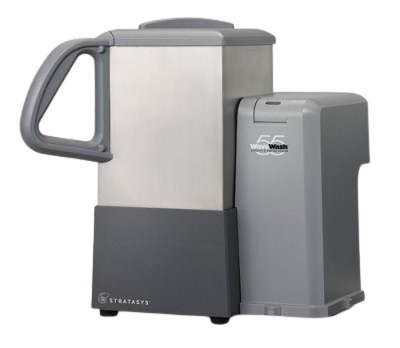 The WaveWash Support Cleaning System is specifically developed to provide efficient removal of soluble support material from models built using the FDM process.
The WaveWash 55 Support Cleaning System is designed to remove SR-30 soluble supports from ABSplus parts using Ecoworks tablets.
The system is environmentally friendly, allowing for municipal sewage disposal of used solution.
WaveWash 55 Support Cleaning System can clean a single part as large as 127 x 127 x 127 mm (5 x 5 x 5 in.).
Your part is left with a smooth and clean finish with the fine details intact.
The majority of the soluble support material can be removed by hand with relative ease but is designed to be dissolved from your parts for hands free finishing.