FDM Maxum and Quantum 3D Printers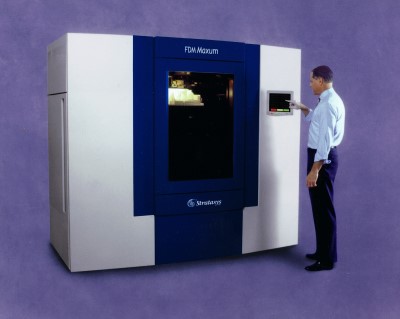 The Stratasys FDM Maxum™ 3D printer incorporates the latest in innovative technologies to provide you with precise prototypes from a CAD design. Stratasys® Fused Deposition Modeling (FDM) technology provides prototype parts, including internal features, that can be used to test form, fit, and function.
The Stratasys FDM Maxum™ 3D printer has a high-capacity build chamber (600 x 500 x 600 mm or 23.6 x 19.7 x 23.6 inches).
AC Power Requirements

50/60 Hz
208–240 VAC
50A single phase-dedicated service (32 A load)
LAN Requirements

Required for data transfer from the Insight workstation.
100 Base T, Ethernet protocol, RJ45 connector.
Static IP address.