Injection, Silicone & Blow Molding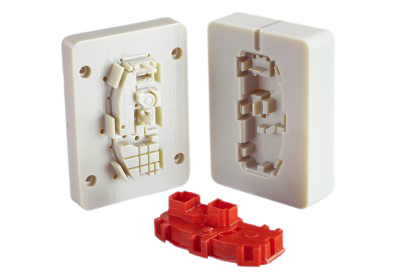 In this section you can find information about Molding, such as:
Application Brief: provides to prospects a brief, high-level overview of an application and what it can do.
Brochure: provides a marketing overview of a product, application, or solution.
Infographic: Aims to deliver core information on a specific subject in a simplified graphical manner.
Case Study: illustrates how 3D Printing provided an added value for a specific customer.
Featured Case Studies
Seuffer - EN PolyJet Case Study
PolyJet enables functional testing of injection molded prototypes faster and less expensively than ever before.
Read the case study here.