J750 Digital Anatomy 3D Printers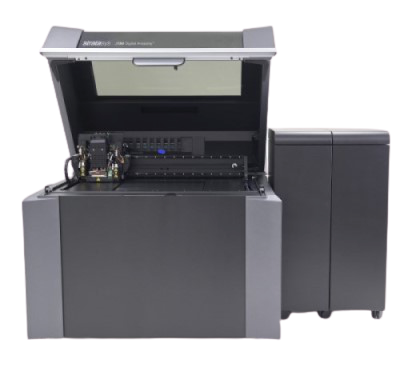 The Stratasys J750 Digital Anatomy 3D printers allow you to streamline and economize the process of producing models from different materials on the same build tray, in the same print job. With the J750 Digital Anatomy 3D printers you can designate colors for parts of a model at the design stage (with CAD software) and save the model as a VRML file, and have the model print with the desired colors.
The Stratasys J750 Digital Anatomy 3D printer has a build area of 490 x 390 x 200 mm (19.3 x 15.35 x 7.8 in).
3rd Party (Medtronic) Testing of Digital Anatomy Materials
Medtronic performed tests on the Digital Anatomy materials to determine how effectively they replicated organic myocardium (heart) tissue. Results were compared to porcine myocardium, which closely mimics human tissue.
Read the full report at this link.
AC Power Requirements

100–120 VAC, 50–60 Hz, 13.5 A, 1 phase
Or
220–240 VAC, 50–60 Hz, 7 A, 1 phase
LAN Requirements

Required prior to printer installation.
Confirm at http://[printer IP address]:80.
Static IP address.
Getting Started - Digital Anatomy Creator
Hand Model Settings - J750 Digital Anatomy