Antero 800NA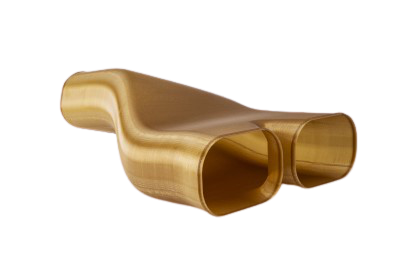 Antero™ 800NA, a PEKK-based (polyetherketoneketone) FDM thermoplastic, is a high-performance material with enhanced chemical resistance, ultra-low outgassing properties, and high heat resistance. This makes it well suited for aircraft and space applications.
Antero™ 800NA can be used for aircraft components exposed to jet fuel, oil, and hydraulic fluid. It works very well for spacecraft parts that demand low outgassing as well as industrial parts where chemical resistance is required. 3D printing with Antero 800NA avoids the waste and design limitations associated with subtractive manufacturing using high-cost bulk PEKK material.
Antero 800NA is available on Fortus 450mc™ and Stratasys F900™ 3D Printers and is compatible with SUP8000B breakaway support material.
Buy Stratasys Materials and Service Consumables in Our Online Store