Automotive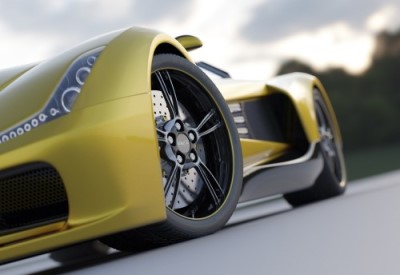 Our solutions empower automotive manufacturers to reduce investment and part costs, to maximize assembly line efficiency, to reduce the weight of production tools, and to stay one step ahead of industry challenges.
Below are examples on asset types you can find in this section:
Application Guide: describes, briefly, a certain application and the ways to perform it.
Application Note: provides overview and technical specifications of Stratasys software, material, or application capabilities.
Brochure: provides a marketing overview of a product, application, or solution.
Case Study: illustrates how 3D Printing provided an added value for a specific customer.
Featured Case Studies
FDM Case Study - BMW Direct Digital Manufacturing EN
Rapid prototyping has become a standard practice in product development. At the BMW AG plant in Regensburg, Germany, FDM (fused deposition modeling) continues to be an important component in vehicle design prototyping.
Read the case study here.
FDM Case Study EN - Bombardier Transportation
Bombardier Transportation is a global mobility solutions provider. Its lead engineering site for the region Central & Eastern Europe and Israel is located in Hennigsdorf, Germany. This location is responsible for pre- and small-series production of mainline and metro projects, as well as design validation to enable the large-scale manufacture of passenger vehicles at other Bombardier Transportation sites around the world.
Read the case study here.