J700 & J720 Dental Printers Support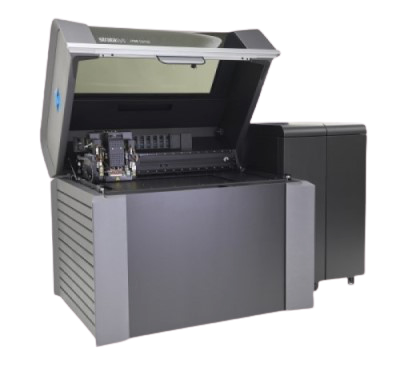 Stratasys Dental 3D printer produces three-dimensional dental tools designed with Dental CAD systems such as 3Shape, Exocad, Dental Wings, CEREC and others.
The J700 Dental printer is engineered especially for clear aligner production. It is a single material printer with only a single printing mode – Super High Speed (SHS).
The J720 Dental printer provides dental labs with a vast array of applications: models, surgical guides, removable partial dentures casting patterns, indirect bonding trays, custom trays, try-ins, and others. The J720 Dental printer can use 3 or 6 materials, including full color capabilities and it prints in 3 modes – HS, HM and HQ.
AC Power Requirements

100–120 VAC, 50–60 Hz, 13.5 A ,1 phase, or;
220–240 VAC, 50–60 Hz, 7 A , 1 phase
LAN Requirements

LAN TCP/IP
PolyJet Printers - Coating Parts
PolyJet Printers - Gluing Parts