J826, J835, J850 & FabriX Kit Support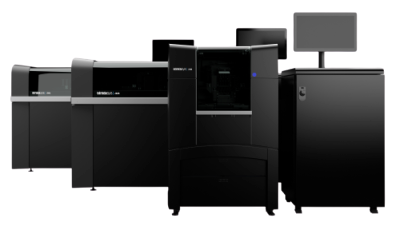 The Stratasys J8 Series 3D printers allow you to streamline and economize the process of producing models from different materials on the same build tray, in the same print job. With the J8 Series 3D printers you can designate colors for parts of a model at the design stage (with CAD software) and save the model as a VRML file, and have the model print with the desired colors.
The J8 Series Printers are compatible with Stratasys' PolyJet Research Package, an advanced software enabling users to increase their levels of creativity and innovation by offering unprecedented control and advanced features. Click to reach more information about the PolyJet Research Package.
The Stratasys J826 Prime 3D printer has a build area of 255 x 252 x 200 mm (10.0 x 9.9 x 7.8 in). The Stratasys J835 3D printer has a build area of 350 x 350 x 200 mm (13.8 x 13.8 x 7.8 in). The Stratasys J850 Pro/Prime 3D printer has a build area of 490 x 390 x 200 mm (19.3 x 15.35 x 7.9 in).
FabriX™ Innovation Kit: Experiment with Stratasys FabriX™ Innovation Kit and extend your 3D printing capabilities with an advanced set of tools.
FabriX™ Innovation Kit is supported by the J850 Prime Printer.
For 3DFashion Best Practices and Troubleshooting information, go to the Resources page. To find answers to Frequently Asked Questions about 3DFashion, go to the FAQs page.
AC Power Requirements

100–120 VAC, 50–60 Hz, 13.5 A, 1 phase
Or
220–240 VAC, 50–60 Hz, 7 A, 1 phase
LAN Requirements

Required prior to printer installation.
Confirm at http://[printer IP address]:80.
Static IP address.
GrabCAD Print Features Overview - 3DFashion Technology
Head Replacement - J7 and J8 Series
Featured Case Studies

Italdesign - EN PolyJet Case Study
Founded in 1968 in Moncalieri, Italy, Italdesign is best known for its automotive design work for both concept and production cars. As an established supplier to the automotive industry's foremost brands, the company has a number of design and production sites across Italy, Spain and Germany. At the Barcelona division, the R&D team has built a strong reputation for its creative design techniques and deployment of innovative technologies to bring their concepts to life.
Read the case study here.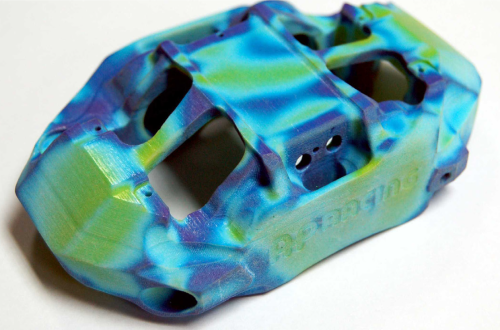 AP Racing - EN PolyJet Case Study
UK-based automotive manufacturer, AP Racing, is known for its innovative performance brake and clutch systems for road and race cars. Faced with ever-advancing creative briefs and aggressive competition, the team sought a solution that could enable them to better test its designs and improve production. The company has integrated Stratasys' advanced J750™ 3D printer in-house to reduce design cycles and alleviate certain design challenges. Using the full-color, multi-material 3D printer, AP Racing produces highly detailed and complex 3D models of FEA stress plots to provide proof of concepts to its customers, which has resulted in new business. The team is also using its J750 to produce advanced, one-off tooling fixtures for a laser etching machine. The fixtures can be 3D printed in under 24 hours, and much more cost-effectively than through external suppliers.
Read the case study here.