J850™ TechStyle™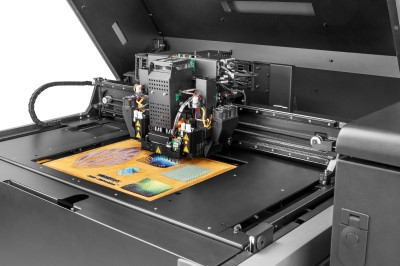 The J850™ TechStyle™ 3D printer is powered by 3DFashion™ technology and provides full-color, multi-material capabilities for designs that can be printed direct to fabric, garments, footwear and luxury accessories delivering results that are not possible with traditional methods.
AC Power Requirements

100–120 VAC, 50–60 Hz, 13.5 A, 1 phase
Or
220–240 VAC, 50–60 Hz, 7 A, 1 phase
LAN Requirements

Required prior to printer installation.
Confirm at http://[printer IP address]:80.
Static IP address.
Materials

Vero ContactFlex
J850 TechStyle Product Video
Applying Materials - KeyShot