Fortus 250mc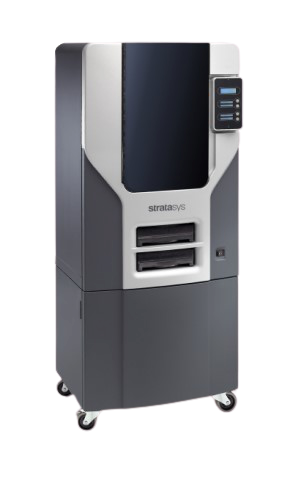 The Stratasys Fortus 250mc 3D printing system is designed with ultimate simplicity in mind. The system enables you to build parts quickly, even if you have never used a Fortus system before.
The Stratasys Fortus 250mc's build envelope measures 254 x 254 x 305 mm (10 x 10 x 12 in). Each material cartridge contains 922 cc (56.3 cu. in.) of usable material.
AC Power Requirements

50/60 Hz
100-240 VAC
15-7A
1200W dedicated circuit
LAN Requirements

Required for communication and file transfer functions.
100 base T, Ethernet protocol, RJ45 connector.
Either DHCP or Static IP configurations.
FDM Printers -Bonding with Epoxy
FDM Printers - Bonding with Hot Air and Solvent