Origin One Dental Materials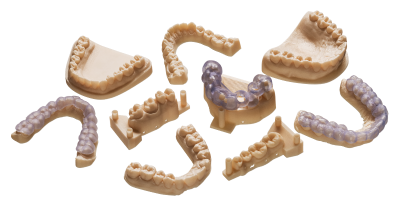 Mainstream the manufacturing process with Origin One Dental materials and ensure predictable and repeatable results that provide a perfect fit in less time.
Dental Models: Origin DM100 a tailored solution for dental models developed by BASF and Origin DM200 a high accuracy, high throughput material for all dental models, developed by Stratasys.


Soft Splints: Origin One Dental printed splints, night guards, and bleaching trays provide a comfortable fit, and flexibility to engage undercuts with excellent resistance to wear.


Surgical Guides: Fabricate transparent, highly accurate surgical guides to help your customers place implants at the precise angle and depth.