J735/J750 3D Printers Support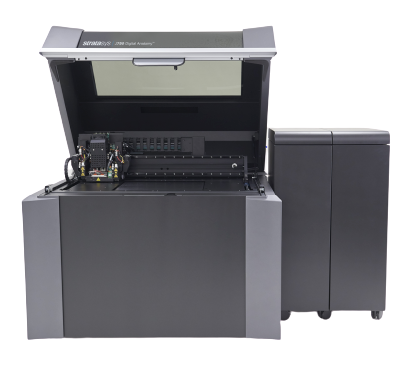 The Stratasys J750/J735 3D printers allow you to streamline and economize the process of producing models from different materials on the same build tray, in the same print job. With the J750/J735 3D printers you can designate colors for parts of a model at the design stage (with CAD software) and save the model as a VRML file, and have the model print with the desired colors.
The Stratasys J735 has a build area of 350 x 350 x 200 mm (13.8 x 13.8 x 7.8 in). The Stratasys J750 has a build area of 490 x 390 x 200 mm (19.3 x 15.35 x 7.8 in).
AC Power Requirements

100–120 VAC, 50–60 Hz, 13.5 A, 1 phase
Or
220–240 VAC, 50–60 Hz, 7 A, 1 phase
LAN Requirements

Required prior to printer installation.
Confirm at http://[printer IP address]:80.
Static IP address.
Dynamic Nozzle Test - J7 and J8 Series
Filter replacement - J7 and J8 Series
Featured Case Studies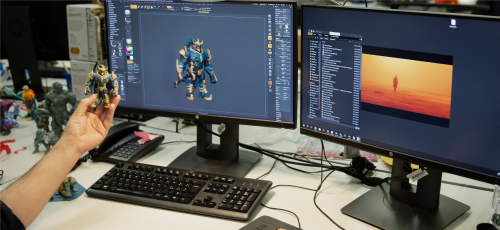 Giochi Preziosi - EN PolyJet Case Study
Founded in 1978 in Italy, Giochi Preziosi is the first Italian toy manufacturer and the fourth branded toy company in the European covered market (EU4). The company decided to invest in a Stratasys J750™ 3D printer to leverage full color, multimaterial 3D printing for ultrarealistic prototyping to visualize new ideas in the innovation pipeline.
Read the case study here.

Florenradica - EN PolyJet Case Study
Florenradica, a manufacturer and provider of accessories to the fashion industry, including many of the world's leading fashion brands. In 2014, a new iteration of the company was formed with a business model focused on leveraging 3D printing to service its customers. Today, 3D printing is the sole technology deployed in-house for design and manufacturing.
Read the case study here.