F270 3D Printer Support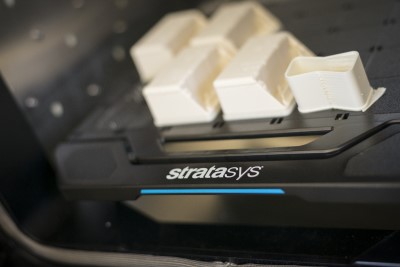 The Stratasys F270 3D printer has a maximum build area of 12 x 10 x 12 inch (308 x 254 x 308 mm) and a material bay containing two model and two support spools which allow for auto changeover.
AC Power Requirements

50/60 Hz.
Voltage: 100-132, 200-240 VAC.
Current: 15/7A.
LAN Requirements

100 base T, Ethernet protocol, RJ45 connector.
Either DHCP or Static IP configurations.
Wi-Fi connection compatible.
F123 Series - Replacing the LCD display
Learn how to replace the LCD touchscreen on F123 Series printers.
Tip Shield Replacement - F123 Series